What the Ant-corona project is all about.
Is a community based initiative operating in Kasese district, western Uganda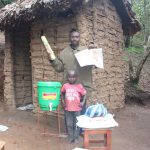 Since 2 January 2020, the three levels of WHO (China country office, Regional Office for the Western Pacific and headquarters) have been working together to respond to this outbreak of COVID-19. On 30 January, WHO declared the outbreak a Public Health Emergency of International Concern (PHEIC). On 11 March, WHO Director General characterized COVID-19 as a pandemic.
We are mobilizing support from the Organizations and individuals across the globe to deliver the following:
Increasing understanding of the disease:
Communicating with the public: on how to protect themselves and others, especially the vulnerable and those at highest risk.
Keeping  the general public informed:  Providing updated information on manuals
Coordinating our communities to Health Facilities and resources:
Helping people prepare: We want to work closely with families to help them prepare for the rapid detection and response to cases and community transmission including sending supplies, coordinating with technical expertise and training
Brief history of the project
Is a community based initiative operating in Kasese district, western Uganda.
To address the covid-19 pandemic concerns arising in our communities. The project was established in January 2020 immediately we learnt of the outbreak.
Its mission is:
We equip, and mobilize people at local level to take action and prevent the spread of COVID-19
Our vision is
A COVID-19 free community with zero infections.